RKP GTS High Wing Mount Set - BMW 4 Series F82 M4
Regular price
$594.00 USD
Sale price
$594.00 USD
Regular price
Unit price
per
Fitting Available - Please email sales@evolveautomotive.com for a quote.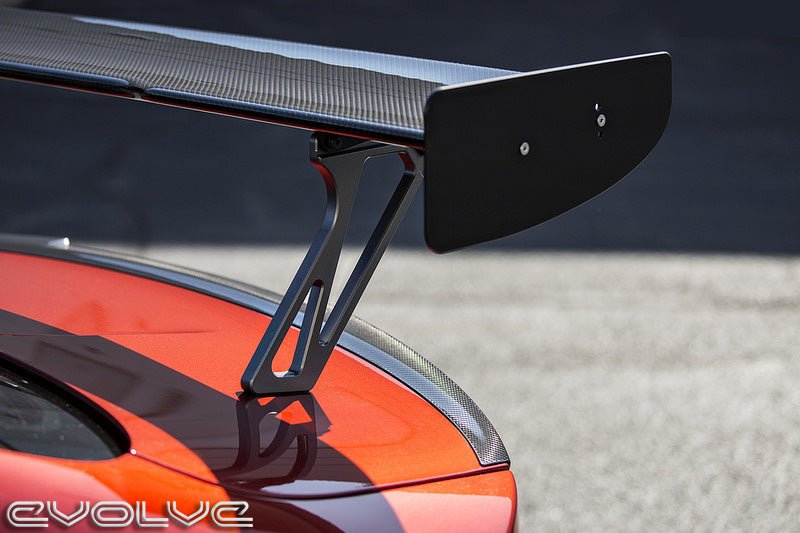 BMW's M4 GTS includes an aerodynamics package that reduces lift at high speed, and enables more confident driving on the race track.

Unfortunately, because BMW has to appease the general buying public, and must comply with rear visibility guidelines, the rear wing on the GTS quite literally falls short of it's potential by being positioned quite closely to the boot surface. By being positioned only 6.5" away from the boot surface, the GTS wing is exposed to dirty, turbulent flow which does not enable the airfoil to operate as efficiently as possible.

RKP's high mounts for the GTS wing place the wing much higher relative to the M4's roof, exposing the wing to clean, laminar airflow. In doing so, further performance can be extracted from the GTS wing. The RKP mounts are constructed from billet aluminum, and are designed to minimize weight while being a direct fit to the M4 trunk. The mounts are finished in the same grey as the original GTS mounts for a clean look.