Mr Vanos Rebuilt Vanos & Timing Chain - BMW E46 M3 | CSL | Z3M | Z4M (S54)
Regular price
$1,724.00 USD
Sale price
$1,724.00 USD
Regular price
Unit price
per
Fitting Available - Please email sales@evolveautomotive.com for a quote.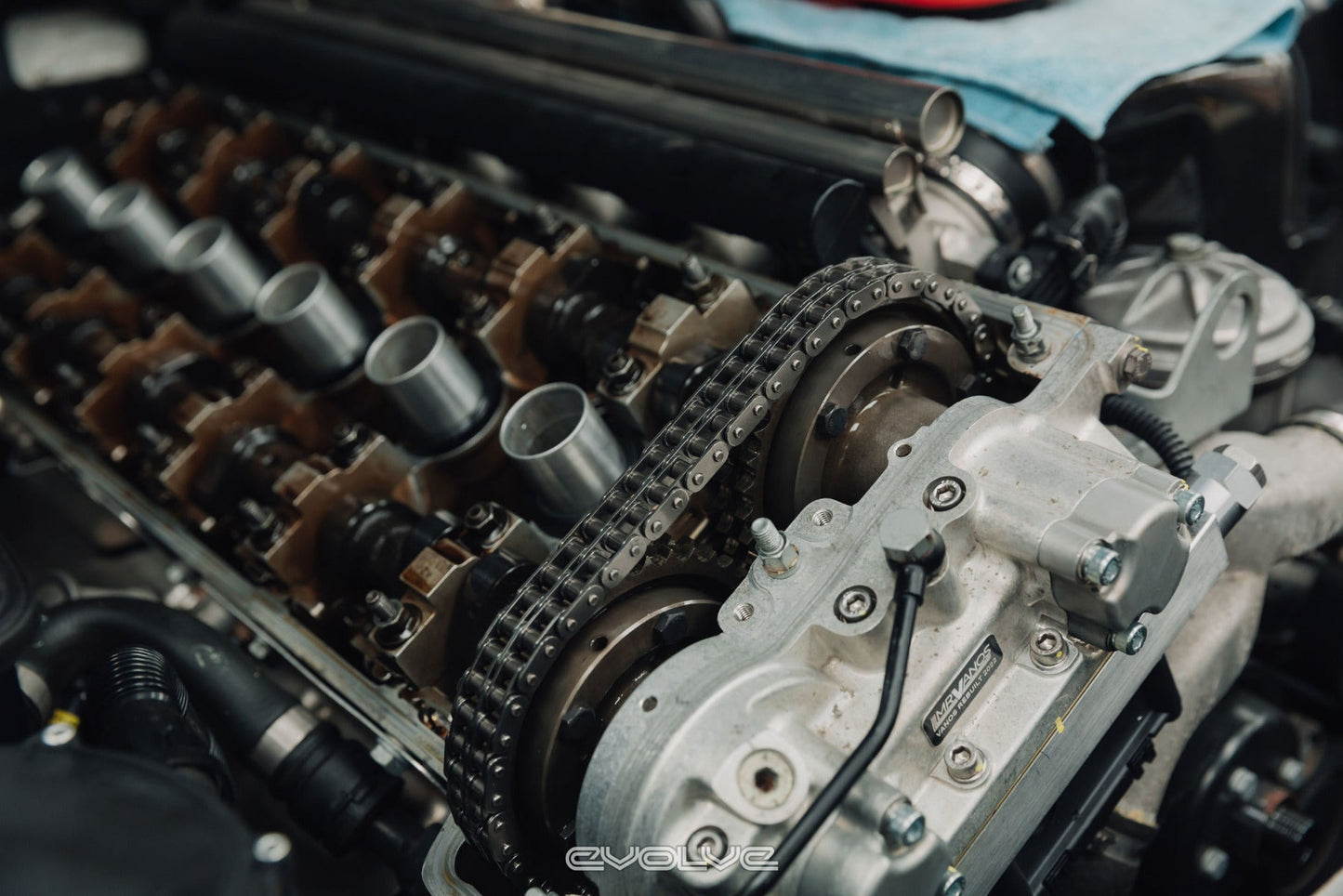 PRICE INCLUDES INSTALLATION AT EVOLVE
The S54 Vanos is known for rattling, and a rebuild is a much cheaper option than new. If you're looking for an inexpensive alternative to a new E46 M3 Vanos from the dealer, we can provide a fully rebuilt unit with reconditioned solenoid pack at a fraction of dealer prices.
The timing chain is now showing as a weak point on the S54, we have seen numerous issues with these. It is a major job to replace usually, involving cylinder head removal to gain access to the lower timing cover. We have now developed a method of replacing the chain at the same time as a vanos replacement. The main reason for the chain stretch is due to small plastic guide that breaks and doesnt allow the main hydraulic tensioner to function correctly. This puts more tension on the chain than it should have and therefore it stretches.
Another well known problem is down to the 12 bolts that hold the cam wheels to the cam. They are working loose and eventually snapping. There are 6 per cam and if they fail then the engine would be destroyed.
The E46 M3 Vanos comes fully rebuilt with a reconditioned solenoid pack. This package is exactly the same as that sold by an official dealer, but ours is less than half the price.
All our vanos work comes with 2 years warranty.
Common Problems:
2000 - 2006 E46 M3 (S54) Vanos Unit
Diesel noise / rattling on start-up or when warm
Vanos Gear 'Growling'
Solenoid / Seals Failure
Snapped Vanos pistons
Snapped spline gears