Evolve ECU Remap Performance Upgrade - BMW E87 1 Series 130i
Regular price
$534.00 USD
Sale price
$534.00 USD
Regular price
Unit price
per
Fitting Available - Please email sales@evolveautomotive.com for a quote.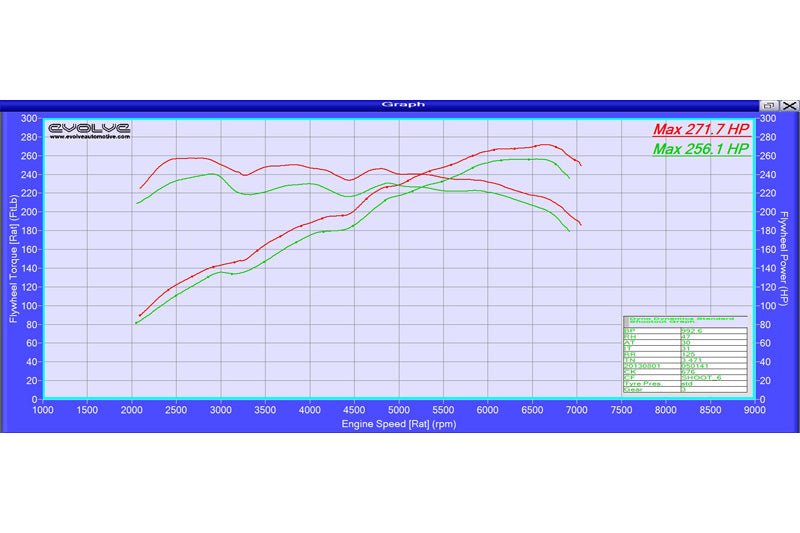 The engine found in the 130i respond well to the right type of ECU software.
The software upgrade was designed and tested at our dyno facility and on road to give optimal performance with maximum safety. Significant time was taken to develop the software to give improved throttle response and factory like drivability with a progressive power delivery.
Our engine tuning philosophy is to improve driveability and enjoyment. We do this by giving an increase in power and torque for the whole rev range, and not just a 'glory' BHP figure found at high rpm where you don't spend the majority of your time. Our figures are also very conservative and can easily be replicated on other dynos.
Overview:
Ranging from 15bhp-20bhp & 10ft.lb torque on a stock car
Enhanced throttle response and drivability
Top speed limiter removal
Dyno and road developed
We cater your tune to any modifications
PLEASE NOTE
Any modification to your vehicle has the potential to void your cars Manufactures Warranty. If in doubt, please check your terms & conditions before having the remap carried out.