Evolve Remap And Evolve-R - BMW E90 | E92 | E93 M3
Regular price
$708.00 USD
Sale price
$708.00 USD
Regular price
Unit price
per
Fitting Available - Please email sales@evolveautomotive.com for a quote.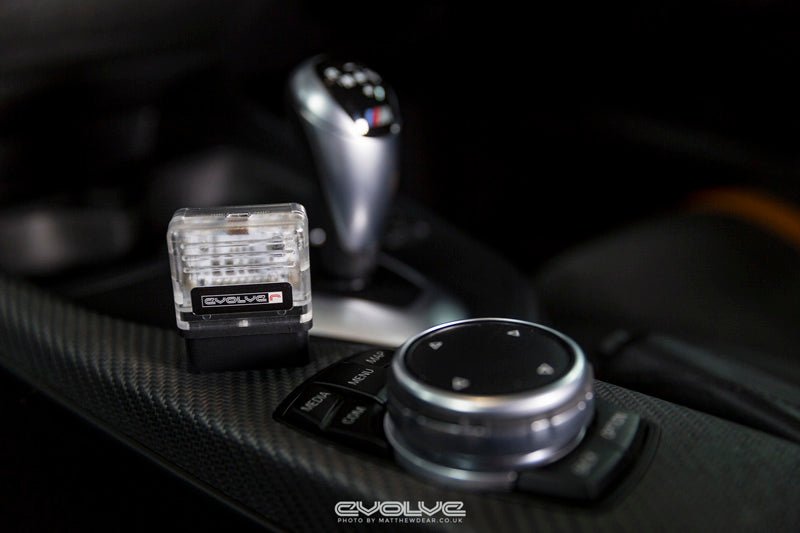 The Evolve-R is our latest revolutionary hardware release, enabling customers to load our industry leading ECU software upgrade directly into their vehicles themselves, at home.
The Evolve-R is an OBD-II compatible device which connects to your vehicles OBD-II port and your laptop. via a supplied USB cable.
We call it revolutionary because no other tool can cover as many vehicle protocols. Our unit will cover most European models that we carry tunes for (new vehicles will be added weekly)
In the pack you receive there will be the Evolve-R OBD-II adaptor with USB cable
About our M3 Tuning
Our S65 engine tune has undergone one of the most extensive range of updates in our whole range. The ability to gain consistent and measurable power throughout the rev range is a difficult and technical process that requires hundreds of hours of dyno time.
By re-calibrating ignition timing, VANOS timing, torque limiters and fueling, more power/torque is available at both partial and full load. Low end torque and top end power are the areas which improve the most and it is these very areas which need improvement. Peak power delivers between 15-20hp on a stock vehicle, more so on modified vehicles.
The Evolve software makes increases power evenly and equally throughout the range, retaining the M philosophy of predictable, usable power.
On the Dyno
Most E90/E92/E93 M3's will produce in the region of 405-415 hp on our dyno. With the ECU remap we generally see anything upto 425-430bhp on a stock vehicle once an adaptation time period has elapsed, more on a pre-modified one.
Through careful remapping of the factory BMW DME tables, various elements such as ignition timing, fuel delivery, vanos position and part throttles are reworked to create performance gains.
The result is an M3 which feels far sharper and pulls harder through the rev band, especially over 4500rpm. Our engine tuning philosophy is to improve driveability and enjoyment. We do this by giving an increase in power and torque for the whole rev range, and not just a 'glory' BHP figure found at high rpm where you don't spend the majority of your time. Our figures are also very conservative and can easily be replicated on other dynos.
OVERVIEW
Additional 15-20bhp on a stock vehicle
Fully developed on dyno and road
Top speed limiter removal
Sharper throttle response and drivability
Flash from home convenience
Return to stock anytime
Reads fault codes
To get this software we now offer the Evolve-R remote tuning tool. The Evolve-R is the latest hardware release from Evolve, enabling customers to load our industry leading ECU software upgrade directly into their vehicles themselves, at home.
Already have other modifications? We have various stage maps available for those with pre-existing modifications. Let us know what modifications you have to ensure you receive the correctly tuned file for your modifications.
The Evolve-R software can be found HERE